GENIUS PRODUCT TESTING ENSURING SAFETY & QUALITY
Product safety and general testing of our systems is at the heart of the services provided at Genius Facades.
Whether that be small scale ad hoc testing or large-scale full system tests we ensure our products adhere to the highest possible quality and standards whilst remaining inline with UK building regulations.
Alongside European Fire Class A1 & A2s1d0 certification (non-combustable classification) our systems are CWCT tested for air Leakage, dynamic pressure, water penetration and Impact.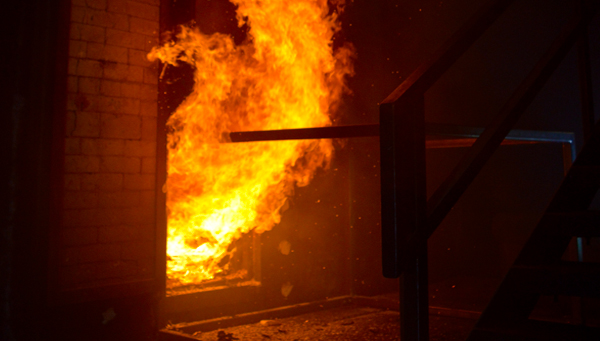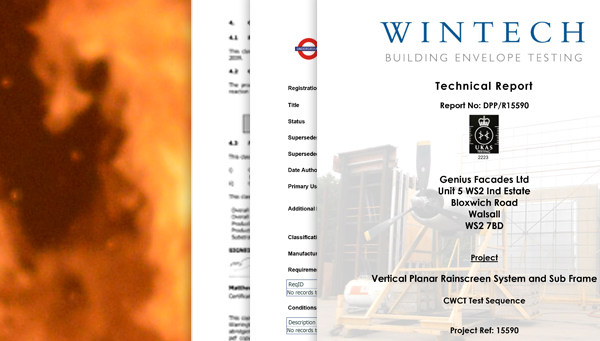 Genius Facades have worked with several testing centres throughout our testing processes including:
Wintech – Testing and Certification
Exova Warringtonfire
The BRE
This helps to ensure safety and quality throughout the Genius Product range.
Genius Facades have conducted numerous large scale full system fire tests. Watch the video to learn about this process in more detail.